Livestream
Status offline
I'm experimenting with hosting my own livestreams, while also streaming to Twitch.TV and YouTube. You can load this livestream by opening rtmp://piejacker.net/live in your preferred media player.
Here's a demonstration on how to open the stream with VLC.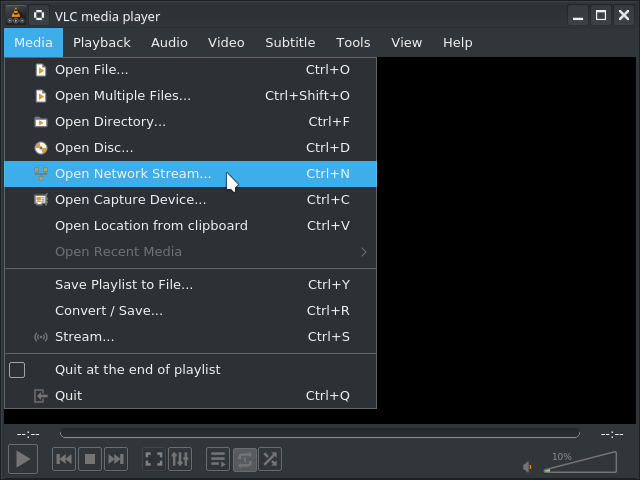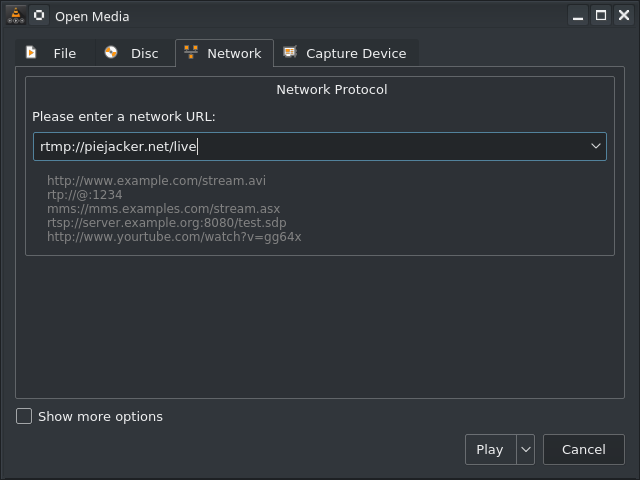 At some later point, I'll have an embedded player. I want to find an alternative to RTMP before I can do that, though.